After a busy day getting to know and enjoying our wonderful city of León, or if you are on the Camino de Santiago, what better way to end it than relaxing with our Bodyfriend Rex and Bodyfriend Pharaoh II massage chairs.
Our relaxing chairs utilize traditional patented massage methods used in Korean acupuncture that help balance the physical body, emotions and mental state.
Its manufacturers, based in Seoul, South Korea, have received numerous awards throughout their trajectory that endorse their innovative system thanks to their greatest strength, which lies in constant research.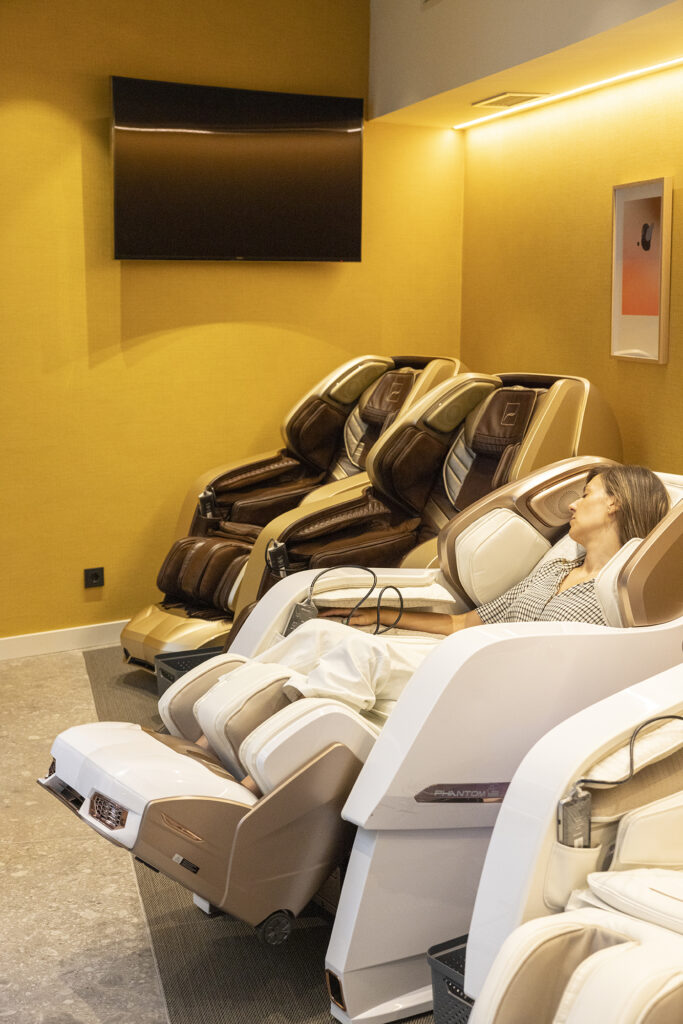 Relaxation chairs provide the following benefits:
– It increases our brain relaxation, rest and improves concentration.
– It helps lymphatic drainage and improves the functioning of our lymphatic system.
– Its patented massage method helps to improve the quality of our sleep.
– It benefits blood circulation and helps oxygenate areas that have difficulty obtaining oxygen-rich blood.
– Performs traditional massages similar to those used in Korean acupuncture.
– Relieves muscle tension and load after physical activity.
– Improves the digestive system through pressure on key points on the back.
– It helps to maintain a correct balance in our body.
Book your room including this service, contact us or ask at reception how to enjoy our new relaxing massage chairs.
The Inn Boutique León team
accommodation #boutique #hotel #hostel #hostal #leon #boutique #rooms #comfort #luxury #comfort #sleep #web #tourism #tourist #couch #chairs #relax #relaxation #masage